Documents of The Fund
1. Decision of the State Tax Inspection in the Solomyansky district of the DFS General Directorate in Kyiv on the attribution of a non-profit status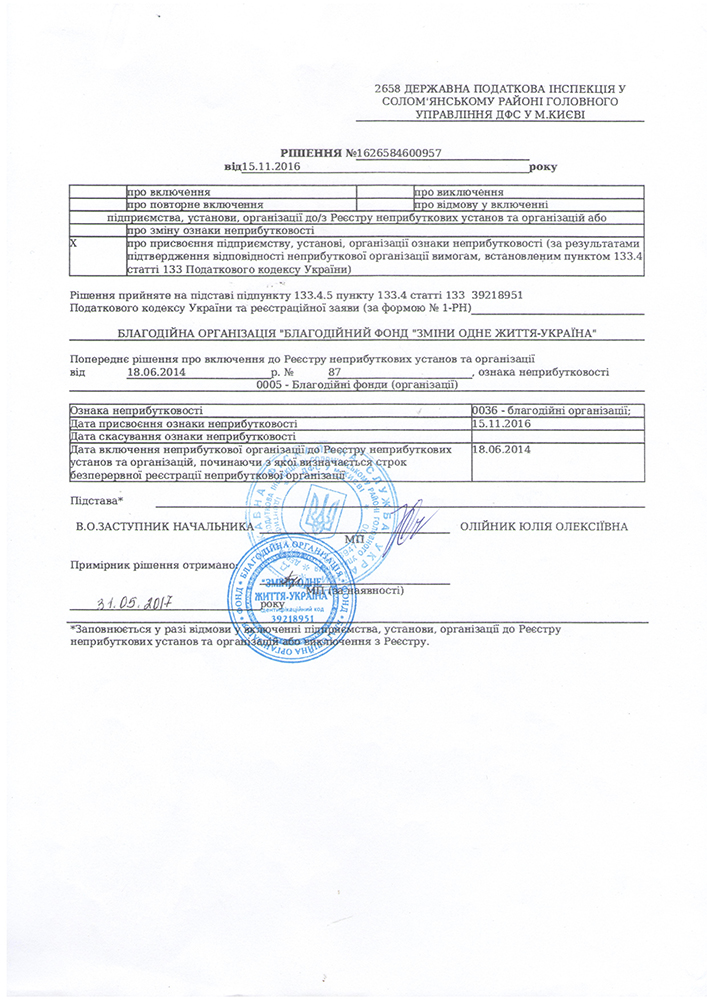 2. Conclusion of the National Council of Ukraine on Broadcasting
The video profiles of orphans that the Fund is making can be featured in Mass Media as social advertising.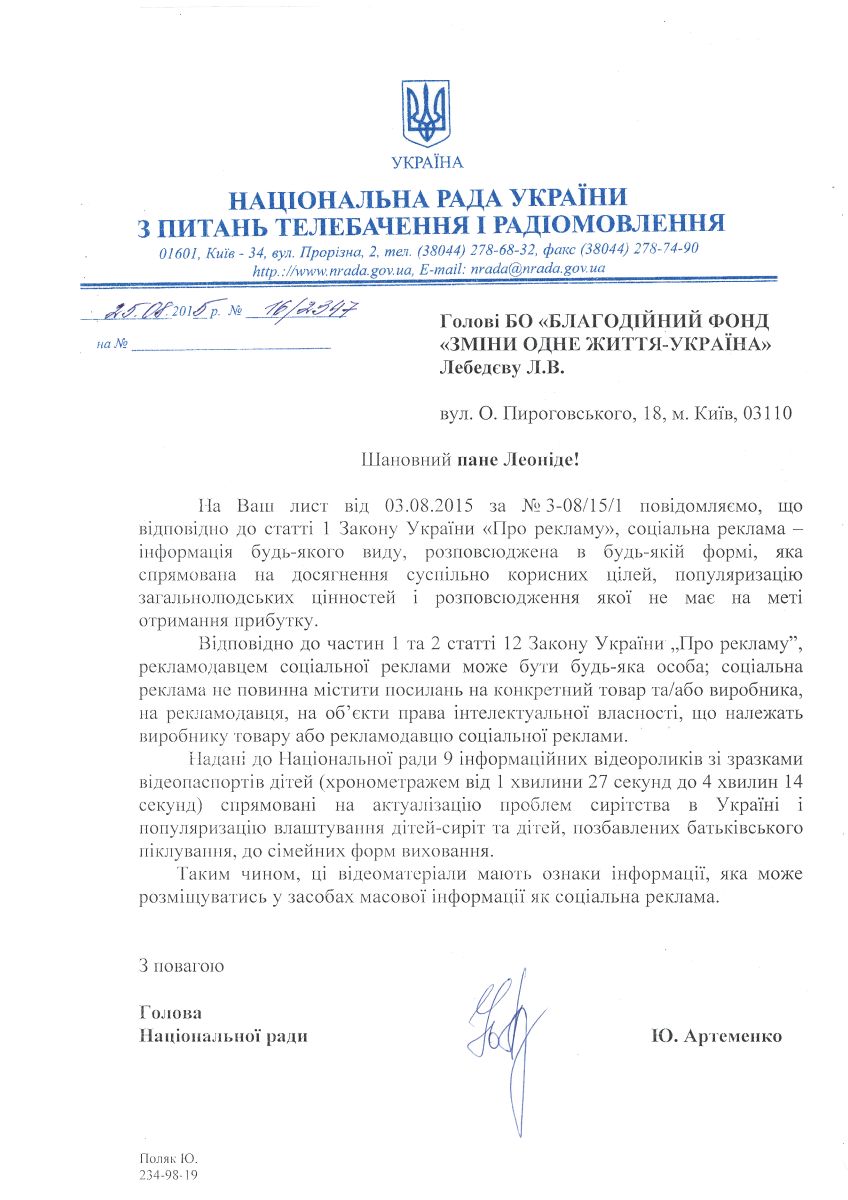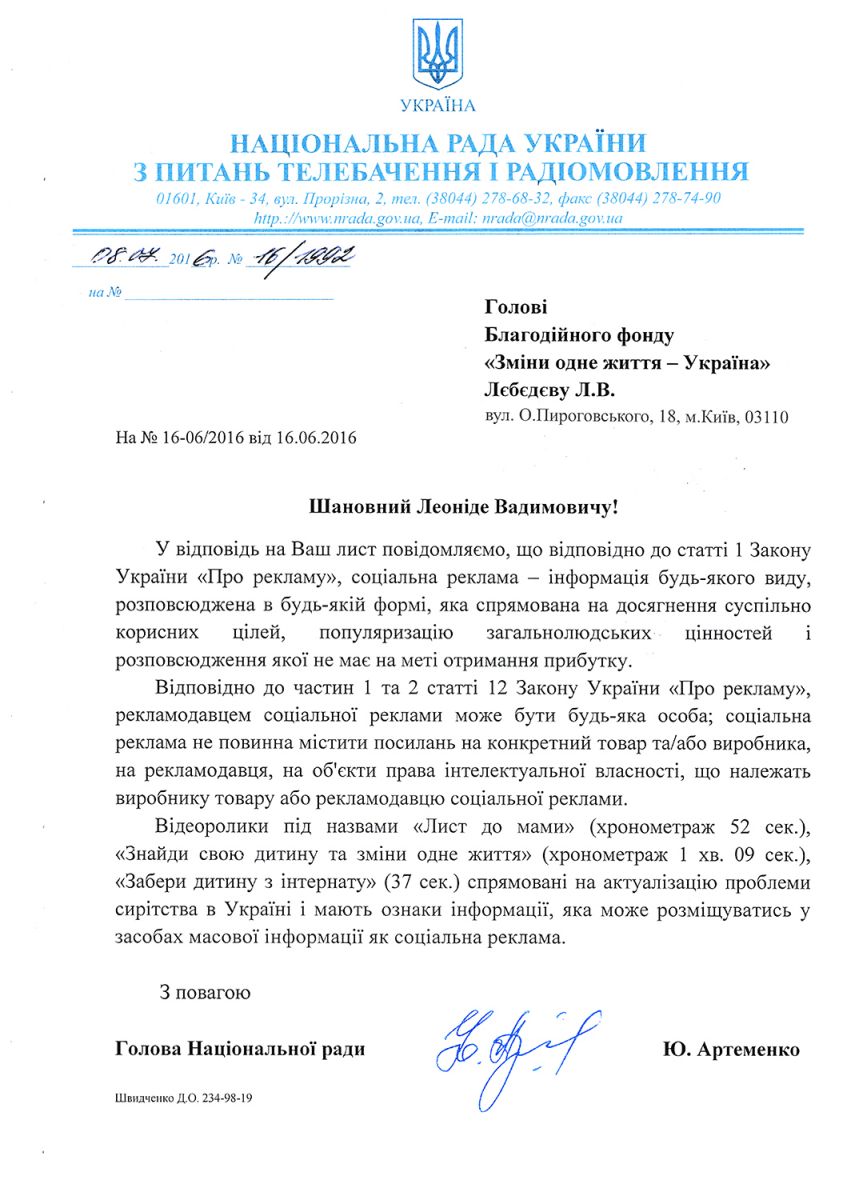 3. Change One Life—Ukraine, Charity Fund and the Ministry of Social Policy of Ukraine have signed the agreement about common effort to satisfy rights for children to live in family on the 14th of September 2015.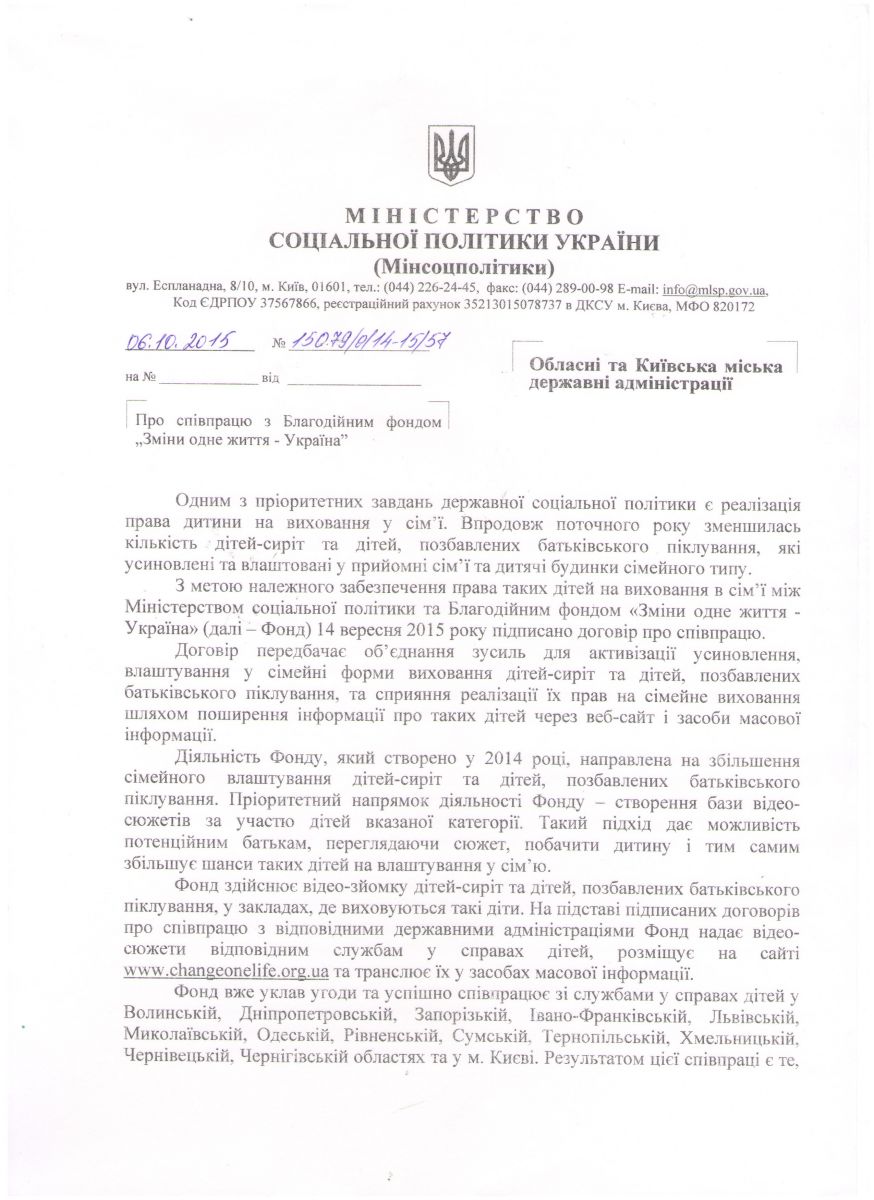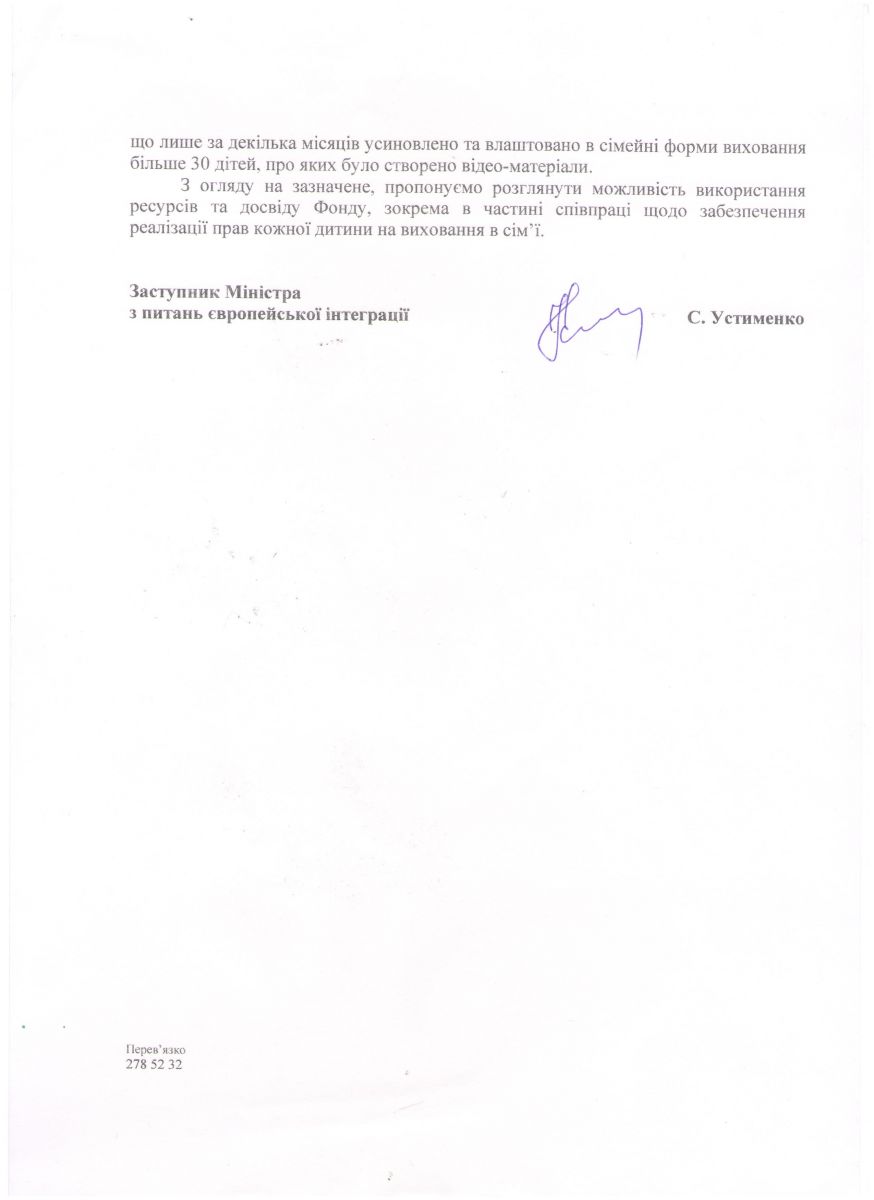 4. The best social projects of Ukraine-2015 in the nomination "Charity"
forum.o2.ua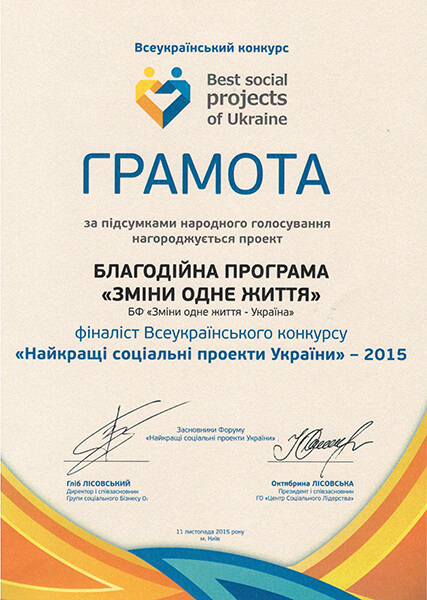 5. Acknowledgments from the Children's Service of the Kyiv City State Administration for fruitful cooperation in the field of realization of children's rights to family education and on the occasion of the International Children's Day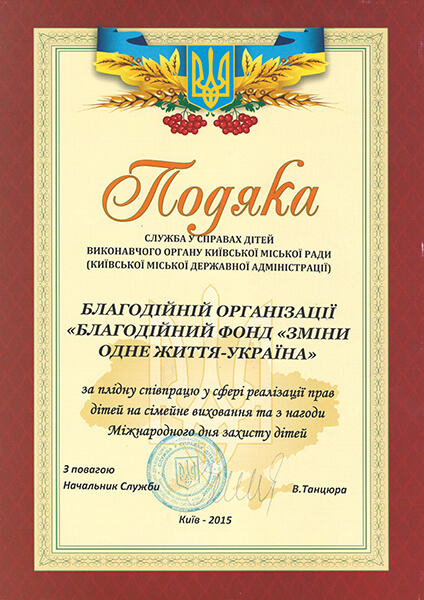 6. Thanks for participating in the festival of children's handmade creativity "SOMETINGELEPHANT"