4 003
Videoprofiles produced
538,9
Thousand hryvnia donated
Select the family placement of orphans and children deprived of parental care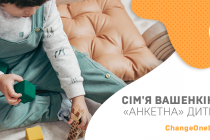 Діана і Андрій Вашенкін, молоді батьки, прийняли рішення усиновити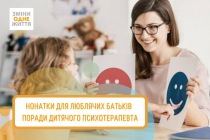 Дорогі батьки, дозвольте представити вам маленькі тези - начерки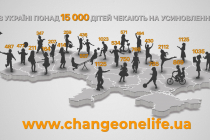 У цей день ми хочемо ще раз усім нагадати, що діти – то є наше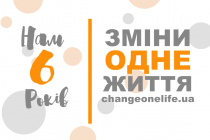 Ми не так довго працюємо для того, щоб наша місія була вже виконана
The best way to make children good is to make them happy
The Change One Life Program aims to ensure the rights of orphans to families in Ukraine during the implementation of the National Strategy for the Defense of Human Rights.
The state is doing a lot of efforts to create the proper conditions for the life of orphans, but many problems remain unresolved today. The existing system of social protection of children deprived of guardianship of adults needs to be improved. Pupils of children's institutions appear unprepared for independent living, especially in the context of the economic crisis. The lack of a single base of children who need a family in open access complicates the process of their family planning and adoption, in particular.
But there is also a good news: more and more people want to take a child from an orphanage to give them family happiness, and our foundation has created a single database of video cards for children who need a family, supports it, and this makes it possible for everyone
Potential parents to get acquainted with the child at a distance. A child can not be changed as clothing or a toy. Therefore, it is better to know in advance what awaits the adoptive parents and foster parents to weigh all the pros and cons and to accept the only true responsible for another's fate of the decision.
What are some nice moments waiting for adults who decided to take a foster child:
usually adopting a child is decided by families who do not have their own children, with a baby in the family, maternal instinct will be immensely realizable;
beloved son or daughter, albeit adoptive, will be a support in old age;
there will be children - there will be grandchildren, foster parents will have a chance to become grandparents;
a little defenseless person can be taken care of, putting heart and soul;
will have to rejuvenate the soul and body, as the baby will lead her friends, and the house will be filled with childish voices and their carefree laugh; Parents will never be sick and bored;
the decision to adopt a child or adoption is taken by both adults, which strengthens the family;
the state provides material assistance to such families, which is also important in our difficult time.
Map of Ukraine with regions
The number of orphans and children deprived of parental care residing in state institutions in % of the total.
As of 01.07.2017 the total number is 6324 children.